Former SFSP Sponsor
Summer is coming soon. You may be thinking about what your child will do for meals while school is out. The good news is that the U.S. Department of Agriculture has partners in your local community to serve free meals. It is the food that is, while the school is closed. There are no income requirements, and any child under age 18 may come to eat. Free summer meals and recreational activities are offered to those 18 years of age and under.
If you are a nonprofit or for-profit organization, an apartment complex or a church looking for ways to provide free summer meal in your community, let us help you relieve the stress. Hunger Free America ® formerly known as HOTM was a USDA Summer Meals Sponsor that can provide you with free assistance with Summer Food Service Program (SFSP) services and mandatory training and preparation for food certification requirement to serve meals. We will provide you with all the tools necessary for a successful summer meals program.
Hunger Free America is a participating sponsor of the USDA Summer Food Service Program (SFSP) that was established to ensure that low-income children continue to receive nutritious meals when school is not in session. If you or your organization would like to provide meals for children living in an area where the free/reduced school time meals are 50% or higher than your area meet the SFSP requirements. Become a sponsored site of Hunger Free America. Hunger Free America® formerly known as Hour of Truth ministry, Inc. Summer Enrichment Program ensure that free meals that meet the federal nutrition guidelines are provided to all children at approved SFSP sites. We have several locations in Fresno and Kings Counties which primarily focus on areas with a significant concentration of low-income children in impoverished neighborhoods. Every child qualifies for services regardless of being approved. Remember the free program's slots fill up pretty fast. Please check your local newspaper in the community we serve or the USDA Meal sites for sponsors. A media releases will go out to parents before school goes on summer leave. Watch our video below about Hunger Free America National Program. Call our site sponsor for more details at new numbers (559) 598-7700 or (973) HUNGERF old number (800) 651-8139
2013-2014 Summer Food Service and Enrichment Program (SFSP)
Support our summer enrichment program Leaders of Promise by making an in-kind gift or donate items or monetary donation. The program is operated in conjunction with the SFSP. We offer children a free summer camp filled with recreations and educational activities such as reading, math, science, arts and crafts, and books and writing material. We also provide healthy meals for the general public free of charge at all sites. So drop by one of our campsites and have lunch with us. Oh! Every Friday or selected days determined by the Program Administrator. Children age 3-18 will receive a free bag of groceries. We are not qualified to prepare meals for infants or accepts children that are not potty trained at all open sites operating recreational activities for the 2014 SFSP. We strongly encourage parents to volunteer there time to help us work with the children to keep our administrative cost low. Free training will be available for all volunteers. We have expanded our SFSP program to other cities and counties to include churches and faith-based organizations in the State of California. If you are interested in helping us reach more children living in remote areas to provide much-needed meals while they are on summer vacation. Contact Demeatrus for more information or set up an appointment to see how we can work together. All open campsites provide free meals with recreation and education activities for kids in hope to enhance what has been learned prior to summer recess and will work with most special education students 5-18 years of age. Our only requirements are that Parents/Guardians must complete a liability waiver for each child enrolled in 1 of our campsites. The children must enroll at a site nearest their residence or parents' employment.
SFSP 2014-2015 Open Sites: Free Summer meals for those 18 and under
Hanford Casa Del Sol Community Apartments
12184 Hanford Armona Road
Schedule meals times: Breakfast is served from 9 Am to 10 Am
Lunch is served from 10 pm to 1 pm Monday through Friday closed on holidays
New sites may be added soon
Hunger Free America Summer Camp first year of operation was very successful. We have grown together with like-minded organizations to serve meals to children while on summer vacation. We have touched many families' lives providing much-needed food assistance services. A special thank you to the local leaders and businesses that have created partnerships with Hunger Free America to curb obesity and encouraging families to eat healthy food. And thank you community leaders and businesses for the opportunity to showcase our services. And because of those partnerships, we were able to serve over 7062 reimbursable meals to children and 200 non-reimbursable meals to adults. And 760 bags of free groceries to children with the help of Community Food Bank, partners and wonderful staff in 2013.
USDA Summer Meals Second Year Report
We served 1521 completed meals for Breakfast and lunch to children in 2013-14 summer meals Program as a CA Kings County USDA Sponsor.
2014-2015: Cancelled USDA Services
2014-2025: In Progress
Federal Nondiscrimination Statement
This explains what to do if you believe you have been treated unfairly. In accordance with Federal law and U.S. Department of Agriculture policy, this institution is prohibited from discriminating on the basis of race, color, national origin, sex, age, or disability. To file a complaint of discrimination, write USDA, Director, and Office of Adjudication, 1400 Independence Avenue, S.W., Washington, DC 20250-9410 or call 866-632-9992 (Voice). Individuals who are hearing impaired or have speech disabilities may contact USDA through the Federal Relay Service at 800-877-8339, or 800-845-6136 (Spanish).
The USDA and the CDE are equal opportunity providers and employers.
Declaración de no discriminación: Explica qué hacer si cree que lo han tratado de manera injusta. "De conformidad con el derecho federal y con la política del Departamento de Agricultura de EE.UU., se prohíbe a esta institución discriminar por motivos de raza, color, nacionalidad de origen, sexo, edad, o discapacidad. Para presentar una queja por discriminación, escriba a USDA, Director, Office of Adjudication, 1400 Independence Avenue, SW, Washington, D.C. 20250-9410, o llame gratuitamente al 866-632-9992 (voz). Las personas con impedimentos de audición o discapacidades del habla se pueden comunicar con el USDA por medio del servicio de retransmisión federal (Federal Relay Service) al 800-877-8339 o al 800-845-6136 (en español). El USDA es un proveedor y empleador que ofrece igualdad de oportunidades para todos." Declaración de no discriminación: Esto explica qué hacer si usted cree que se le ha tratado injustamente.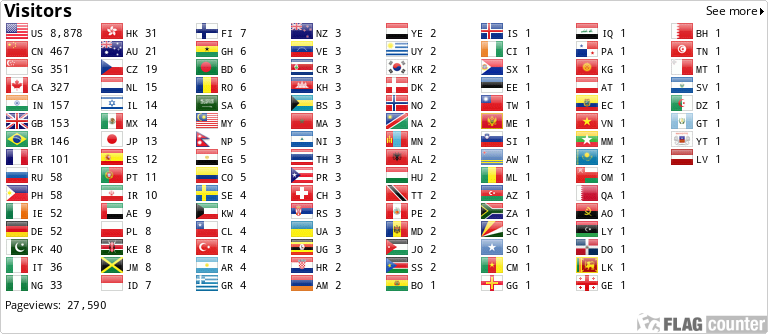 Global site tag (gtag.js) - Google Analytics -->